21st November, 2013
Speakers
Interested in speaking?
---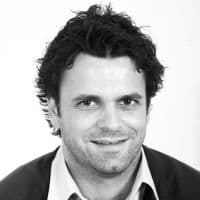 Will Ashton
Managing Director. EMEA
Nanigans
Will is the Managing Director for EMEA at Nanigans. With over a quarter billion dollars in annual ad spend, Nanigans, Inc. is pioneering the next evolution in media buying with its predictive lifetime value platform for performance marketing. Transforming customer acquisition and remarketing at scale, Nanigans' Ad Engine™ is the only SaaS platform that measures, predicts and optimizes ad spend for lifetime ROI across desktop and mobile.
Chosen by over 200 of the world's leading performance marketers across retail, gaming, travel and more, Ad Engine has driven more than 1 billion conversions such as purchases and new customers acquired. Backed by Avalon Ventures, Nanigans has over 100 employees including PhD level engineering teams with offices in Boston, New York City, San Francisco, London and Singapore. Prior to joining Nanigans, Will spent a number of years at Google in various sales and operations roles before joining Techlightenment (acquired by Experian PLC) to launch their Alchemy Social business which was one of the first Facebook advertising solutions.
---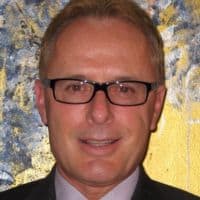 Alan Avidan
Executive Director
Bees and Pollen
A successful serial entrepreneur, Alan brings a broad experience base to Bees and Pollen ranging from predictive analytics, optimization and personalization technologies to business development. Instrumental in developing the KPI-boosting HoneyLizer and Sense6 real-time platforms for social apps and social casino games, Alan is focusing on building a future generation of predictive personalization products. Alan holds an Executive MBA from NYU Stern and three engineering degrees from Carnegie Mellon and CUNY.
---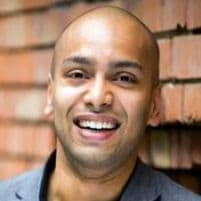 Projjol Banerjea
Vice President Marketing & Business Development
SponsorPay
Projjol's role at SponsorPay includes overseeing marketing, PR/communications, industry relationships and market research, as well as strategic business development, presales and sales support. Previously VP Marketing for mobile payments company Surfpin, he has a diverse range of professional experience across the US and Europe. He holds an MBA from Oxford as well as degrees in computer science and informatics from DePauw and Indiana universities.
---
Simon Baptist
Director, Marketing EMEA
Adknowledge
Simon has been working to understand and help advertisers achieve success with Facebook since the 2010 Facebook Developer Conference, F8. Most recently with a focus on large social advertisers as Director, Marketing EMEA for Adknowledge and their social division AdParlor, one of the only companies globally that has been recognised as a Facebook Strategic Preferred Marketing Developer and Twitter Ads API partner. His career stretches back past the dotcom days where he helped to start Petspark, an early iteration of social media, consisting of networking, games, authoritative content and e-commerce. A coffee, craft beer and burger obsessive, Simon's first handheld game was Auto Race and his team Hurst FC was top of their Top Eleven league last month.
---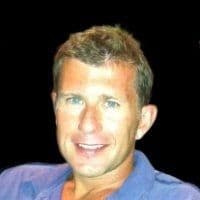 Sabin Brooks
Co-Founder
SportzRush
Sabin runs a specialist consultancy & development business focused on real money, mobile & social gaming. Formally CMO at PartyGaming, Caesars Interactive, betNOW he has advised clients including Trump, Coral, Churchill Downs & Unibet. He also co-founded SportzRush & has just released, SportzPicks, an exciting new social sports application on iOS
---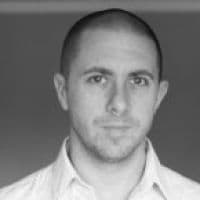 Rick Brownlow
CEO
Bonza Gaming
Rick Brownlow is the CEO of Bonza Gaming; disrupting the online gambling industry with Facebook integrated real money apps Bonza Slots and Bonza Casino. After 10 years in the insurance industry, risk-managing everything from tigers in TV commercials to a million pound online lotteries, Rick founded Chimaera Games, a mobile casino and games start up in 2002. It was the right product, five years too early. Rick then joined the senior management team at Mfuse, another start up, quickly becoming the leading provider of mobile software to the UK sports-betting industry, as Product Director and then Business Development Director. In 2010, Rick jumped the fence to work at Sportingbet Plc as Head of Mobile, a new role at the company. There he grew the mobile side of the business from less than 1% of turnover to in excess of 20% in key markets, before going back to what he likes best – fast moving start ups.
---
Eamonn Carey
Advisor to Kiip and Head of Digital
MHP Communications
Eamonn Carey is the head of digital at MHP Communications in London, where he works with clients as varied as EDF Energy, the Riyadh Public Transportation Project and Timex. Prior to working at MHP, he helped set up Kiip's offering in Europe, the Middle East, Africa and Asia. He continues to act as an advisor to Kiip and several other startups and also acts as a mentor at Techstars in London.
---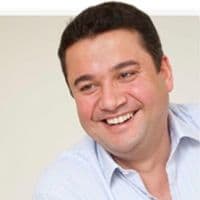 Hussein Chahine
Founder and CEO
Yazino
Hussein is the driving force behind Yazino, a company built on the belief that the next generation of social games will be based around real-time synchronous experiences where friends and like-minded people can play, compete, and socialise anytime, from anywhere in the world. Holding a degree in Mathematics and Computing from Kingston University, he has always been passionate about IT and innovation. In the late 1990s Hussein was part of the FICS Group, helping to build Europe's first Internet banking service. Hussein then joined Reef, where he created enterprise CMS solutions for e-commerce. In 2003 Hussein founded Signature Technologies, a UK company that delivers innovative IT solutions for clients including UPS, the Daily Mail Group, iii.co.uk, AbsolutePoker.com and StanJames.com. Hussein's IT innovation track record together with his experience at Signature Technologies inspired him to found Yazino in 2009.
---
Jean-Vincent 'JV' Chardon
European Publisher Sales Manager
Tapjoy
From an ad-serving and online advertising background, JV has worked for
Keljob.com
in Paris before moving to London in 2004 to join Microsoft Advertising where he took an early interest in emerging media. Particularly keen on exploring gaming advertising opportunities since then, he's been involved with in-game advertising platform JOGO media and sports game publisher Greentube before joining Tapjoy in 2011 to develop relationships with apps developers across EMEA. Tapjoy is the leader in discovery, engagement and monetization services for mobile applications; its in-app advertising platform helps developers acquire cost-effective, high-value new users, drive engagement within their applications and create incremental income by providing an ad-funded virtual currency based payment method.
---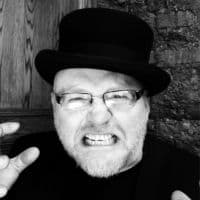 Oscar Clark
Evangelist
Applifer
Oscar Clark, Evangelist for Applifer, has been involved with putting social and games together since 1998. His career has been at the cutting edge of online, mobile and console social games and includes roles at British Telecom (Wireplay), RealNetworks, Hutchinson Whampoa (3UK), NVIDIA, Sony's PlayStation Home and Papaya Mobile. His career has focused on conceiving, bringing to market and managing operationally games services whilst work with an evangelising to Game Developers worldwide. Oscar has also lectured on Game Discovery and Social Freemium design philosophy as well consulting with major studios on how to create successful, profitable mobile games. Oscar now brings his own brand of insight and evangelism to EveryPlay, Applifer's mobile game video capture service which enables developers and players to share meaningful moments of gameplay.
---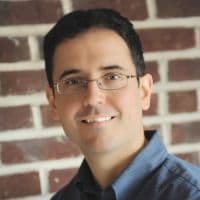 Geoff Cook
Co-founder and CEO
MeetMe, Inc.
Geoff is the co-founder and Chief Executive Officer of MeetMe, Inc., the public market leader for social discovery. Geoff was the co-founder and CEO of myYearbook, leading the company from its start in 2005 until it merged with Quepasa Corporation in November 2011. In June 2012 the company rebranded to MeetMe, Inc. During his tenure, Geoff helped raise $20 million and grew myYearbook to profitability and $30+ million revenue with 100+ employees. Geoff previously founded EssayEdge and ResumeEdge from a Harvard dorm in 1997, grew the company to 200+ editors, and sold it to The Thomson Corporation in 2002. Geoff has an AB in Economics from Harvard University and lives in NJ with his wife Kerri and two daughters Madeline and Elyse.
---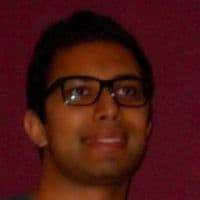 Dharmesh Damani
Senior Sales Manager, EMEA
Flurry UK
Flurry is a leading data-driven mobile app advertising platform and analytics provider, used by over 100,000 companies across more than 330,000 apps. At Flurry, Dharmesh is responsible for advertiser sales and delivery across Flurry's product portfolio in the UK, Eastern Europe, Middle East and Africa. Dharmesh has managed clients like Hotels.com, Expedia. eBay, and DENA. Prior to Flurry, Dharmesh was most recently International Business Development Director at SponsorPay, the global mobile and online advertising platform. Prior to SponsorPay, Dharmesh held several roles at TradeDoubler the pan-European affiliate, search and display marketing platform. This included managing Apple, and Santanders European affiliate programs. Dharmesh has spent 8 years in Digital and Mobile Advertising with roles in New York, London, San Francisco and Berlin.
---
Luc Delany
CEO
International Social Games Association
Luc Delany is the CEO of the International Social Games Association. The International Social Games Coalition (ISGC) has been set up by a group of leading social games companies to act as a voice for the fast-growing industry at a time when many changes in the way millions of people access, play and pay for games are taking place. The ISGC explains to the public, policy makers and regulators what the industry does, how it works and the value it generates both for the people who love to play social games and for the digital economy. Luc Delany is also the Founder and CEO of Delany & Co. a public policy consultancy advising disruptive technology firms on policy and strategy. Luc was formally a policy executive at Facebook where he focused on issues related to New Business and Advertising Models across Europe, the Middle-East and Africa. Luc worked on a range of issues from the successful launch of real-money-gaming on Facebook in the UK, to an international organ donor registration tool. Luc also spent 3 years at Google and YouTube focused largely on safety and content policy issues. Luc is a Fellow of the British American Project, and sits on the University of Maastricht External Advisory Board of the Faculty of Arts and Science.
---
Jarrod Epps
CEO
BuddyBet and Cashplay.co
Prague-based American entrepreneur Jarrod Epps is the founder and CEO of Cashplay.co, the leading global platform for video game companies interested in monetization via player vs. player cash tournaments both online and mobile, for skill games or licensed gaming products. Jarrod's companies are looking to solve the problem of making monetization more engaging for the end user. Alongside his other venture is BuddyBet.com, a sports betting website licensed in the Isle of Man.
---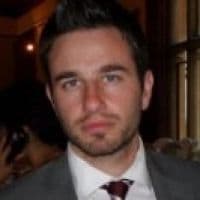 Chris Harrison
eGaming Industry Manager
Google
Chris is an eGaming Industry Manager at Google where he works as a strategic partner to the large operators within the space. Prior to joining Google, Chris was Head of UK Acquisition at Betfair, responsible for all online, mobile and social marketing activity in the UK with a specific focus on bringing new customers onto the site.
---
Ville Heijari
General Manager of Europe
PlayHaven
Ville Heijari is the General Manager of Europe at PlayHaven, the leading lifetime value (LTV) maximization platform for mobile games. He oversees the growth of PlayHaven's international footprint in Europe serving the needs of local mobile developers. Ville has more than 12 years of experience in the mobile industry. Prior to PlayHaven, Ville was SVP Marketing and member of the management team at Rovio. At Rovio, he led the creation of a global marketing and brand platform, while the company went through a rapid growth period with the Angry Birds franchise expanding internationally and branching out to various businesses.

---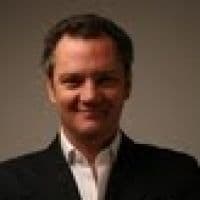 Andrew Hughes
CEO and Co-Founder
AbZorba Games
Andrew has been at the heart of mobile service creation for 15 years with start-up experiences in all the mobile tech eco-systems, including gaming, delivery and content and is a founder of two industry associations - the International Social Gaming Association and the Mobile Marketing Association. Today, Andrew is the CEO and Co-Founder of AbZorba Games creating mobile social casino titles for their "Hub of Fun" reaching over 2 million gamers and has attained the coveted '#1 iTunes USA casino games' . AbZorba has launched its white label mobile social gaming service and titles to the iGaming sector, brands and media wanting.
---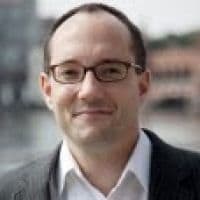 Christoph Jenke
Managing Director
Crowdpark
Christoph Jenke is Managing Director of Crowdpark and is responsible for the company's day-to-day operations. Previously, Christoph held various positions in corporate and business development, M&A, and media sales at German media companies such as Holtzbrinck and Axel Springer. He graduated from Bucerius Law School in Hamburg, and also received a master's degree in American Studies and Journalism from the University of Leipzig. Christoph loves to travel and has lived, studied and worked in the most beautiful and exciting cities in the world: Lisbon, Barcelona, New York, Rio de Janeiro and now: Berlin. Crowdpark started as a pioneer of social betting. The company now offers several social casino gaming products for multiple platforms including the web, mobile, and Facebook. Crowdpark is based in Berlin, Germany, Europe's gaming hub.
---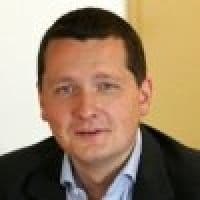 Stephen Ketteley
Partner
DLA Piper UK LLP
Stephen Ketteley is a partner in the market-leading gambling practice of DLA Piper UK LLP, a major international law firm with over 75 offices, spread through 30 countries. He has been heavily involved in the convergent space (advising on bwin/Zygna deal, Gamesys, EA, Playtech etc). Stephen is also noted in legal directories such as Chambers and the Legal 500 as one of the "leading individuals" advising the interactive gambling and games sector and described as "a real expert in the online gambling industry". He also manages the
DLA Piper gaming blog
and is a General Member of the International Masters of Gaming Law.
---

Raf Keustermans
Co-Founder, CEO
Plumbee
Raf is a social games veteran with a background in gambling. He worked most recently as a strategic consultant for social and mobile game studios. Prior to that, Raf served as global marketing director for leading social game studio EA Playfish. Before Playfish, he headed up the European arm of EA's successful casual games platform Pogo.com. He also worked for advertising agencies like BBDO, Grey and Publicis and was leading the marketing teams for online gambling operator Unibet in Western Europe (2005-2008).
---
Glenn Kiladis
VP & General Manager, FreeMyApps
Fiksu
Glenn Kiladis serves as VP & GM of FreeMyApps, Fiksu's proprietary app discovery & engagement ad network where users get rewarded for discovering, downloading and exploring great free and paid apps. Prior to Fiksu, Glenn was VP of Marketing & Mobile Ad Monetization for HeyWire a leading SMS and social networking platform with over 2.7 million registered users across iOS and Android. Previously he was the VP of Marketing & Game Developer Relations for Zeemote a mobile gaming company, acquired by GAIA Holdings, focused on Bluetooth Wireless Controllers to enhance gameplay on mobile devices. There he worked with the likes of Nokia, BlackBerry, Sony Ericsson, EA Mobile, Glu, Gameloft, iPlay, T-Mobile Intl., Vodafone, Movistar and other category brand leaders. He also held leadership positions at Digit Wireless, a device interface company and Logica, the world's largest provider of SMS and Mobile Content Delivery Platforms. Glenn is a Business-Centric Innovator in New Media & Advertising, Mobile Social Communication, Mobile Gaming, Mobile Device Interface Design, and Internet Content & Commerce.
---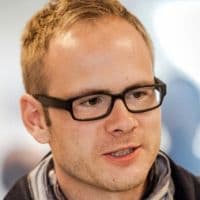 Alexander Krug
Founder and CEO
SOFTGAMES GmbH
Alexander Krug is a serial games entrepreneur with more than 10 years experience in making big things happen. Alexander started his career at Yahoo! Germany where he successfully managed the re-launch of Yahoo!'s complete gaming portal. In addition Alex has co-founded several successful gaming start-ups. SOFTGAMES, founded in 2006 is a developer and publisher of Mobile Games & Apps which has worldwide partnerships with carriers, mobile social networks and mobile portals.
---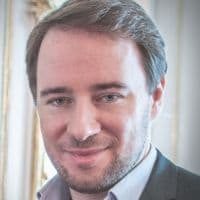 Robert Lenzhofer
Founder and CEO
crowdbet
Robert Lenzhofer is the founder and CEO of crowdbet, which combines the aspects of Sportsbetting and Trading. 'A new way to bet on sports' as he describes it, creating not only a completely re-invented sportsbetting-product but also a unique, social experience by connecting users around the 'interest graph' of betting. crowdbetwill be gradually launching during 2012. Robert Lenzhofer has been in the iGaming industry for 10 years, leading various Product Management, Product Development and Product Marketing roles. During his employment at bwin.party from 2001 to 2009, which is now the largest publicly listed iGaming company in the world with 1 million bets placed daily, he was responsible for market-introductions and management of new products which grew from zero to more than €100m in revenue. Prior to bwin he was working for Goldbach Media, where he was responsible for digital strategy and e-commerce-platform for their client Connect Austria (resp. Orange), which is a major mobile phone carrier in Austria.
---

Nicholas Lovell
Founder
Nicholas Lovell is a former investment banker and web entrepreneur who helps games developers become publishers. He also provides strategic and online marketing advice and is a non-executive director at developer nDreams. Clients have included Atari, Channel4, Channelflip, Firefly (who recently self-published MMO Stronghold Kingdoms), IPC Media, Rebellion and Square Enix. He is the author of How to Publish a Game and blogs about the business of games at www.gamesbrief.com.
---
Owen O'Donoghue
Gaming Marketing Solutions
Facebook
Owen has worked in the online and IT industry for 6 years. He began his career in Microsoft as an account manager looking after day to day dealings with Microsoft's top business partners in the Irish market. Owen joined Facebook in September 2010 and works with leading gaming and gambling companies in Europe to drive success on the Facebook platform.
---
Montse Puig
COO
Akamon Entertainment
Montse Puig is in charge of all Product area at Akamon Entertainment, from new games development to the daily operations of the company, oversees procedures and methodology, in particular for managing new projects and developing new products, and is also responsible for the company's strategic marketing plan.
Before joining Akamon Entertainment, she was Business Area Manager at the Spanish multinational pharmaceutical company Almirall, overseeing its international expansion. Prior to that, she was Business Development and CRM Manager at leatherXchange.com and, before that, Senior Consultant at the global management consultancy Accenture.
Results-oriented and an enthusiastic leader and team-builder, Montse was awarded a BA in Industrial Engineering from the University Polytechnic of Catalonia and also completed a postgraduate PDD Management Development Programme at the IESE Business School, University of Navarra.
---

Mark Robinson
Co-Founder and COO
Mark Robinson has been working within various sectors of the data mining industry his entire career, initially as an operational research analyst at British Gas, then as a retail consultant evaluating store performance and catchment potential with CACI. Latterly he has led the data mining consultancy Marketing Databasics that builds and hosts analytical environments to increase customer value through data-driven insight. His experience covers a wide range of sectors including Financial Services, Retail, Leisure and the Drinks industry. In 2009, Marketing Databasics (MDB) was designated a "Leader" organisation in the Forrester review of marketing services providers for its completeness of offering and its strategic vision. In the same survey, clients scored MDB with the highest net promoter score (i.e. likelihood to recommend to others). As well as being awarded several industry awards for innovative use of data, Robinson contributes to thought leadership in the industry through his membership of the Direct Marketing Association Council.
---
Sue Rossiter
Director of Policy and Projects
Remote Gambling Association
Sue has been Director of Policy and Projects for the Remote Gambling Association since January 2012 where she is responsible for social responsibility, taxation and regulatory policy development and for the monitoring of legislative developments across Europe. Previously she worked as Head of Policy for the UK Gambling Commission, a land based gambling trade association and was Managing Director of the Gordon Moody Association which is a charity providing therapy for problem gamblers.

---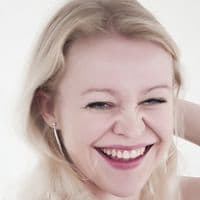 Kristina Rothe
Technical Evangelist
Microsoft Germany
Kristina Rothe, Technical Evangelist at Microsoft Germany, has a distinct background in games, project & team management and IT. Passionate for games, she was able to look at various aspects of the games industry from a diverse set of angles: writing for German online games magazine Gameswelt, coordinating projects for Square Enix Ltd., across all platforms, leading browser and mobile development teams and projects for Travian Games GmbH.
---
David Schollenberger
Partner and Head of Gaming and Leisure Team
Healys LLP
David is a Partner and heads the Gaming and Leisure team at Healys LLP solicitors in London. He is a tri-qualified UK/US/Australian commercial lawyer who focuses on providing legal services relating to supply and use of online and land based interactive entertainment including online social gaming, gambling and betting. He spent several years as an in-house lawyer for multinational technology and entertainment/leisure companies. He advises online gaming and gambling operators, content providers, cellcos, financial institutions and technology suppliers with respect to social gaming and gambling regulatory issues and commercial business transactions both domestically and internationally. He has particular experience of UK and US legal issues relating to remote social gaming, gambling and betting, and is a frequent author and speaker on the subject.
---
Kaya Taner
Managing Director & Co-Founder
AppLift (a HitFox Group company)
Before his current focus on the mobile space, Kaya gathered ample experience in the start-up environment where among other engagements he was as "Head of Publisher Relations" at HitFox responsible for building relationships with online game publishers. Kaya holds an International Master's in Management degree from ESCP Europe, where he completed his Master's thesis best of class and was awarded the Prix Vital Roux, the school's yearly prize for best research. He also studied for a Master's degree in Latin American studies with focus on economics at Sorbonne University, where he graduated best of class.
---
Bret Terrill
Founder
12 Gigs
Bret Terrill is the Founder of 12 Gigs, a cross-platform social casino games company with a portfolio of titles across android, ios, facebook, and windows. Bret is a pioneer in social gaming, founding one of the first social gaming companies in early 2007 with a focus on real-time multiplayer games. It failed. He took those lessons and shared them via a blog and became the first social gaming industry analyst. He took that expertise to Zynga, joining in 2008 as Director of Business Development and then transitioning to Senior Director of Corporate Development.
---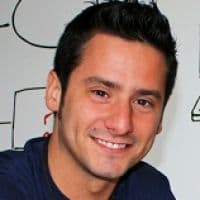 Alfonso Villar Chicharro
CEO & Co-founder
PlaySpace.com
Alfonso loves to play online games since he was young. That's why he began working for Internet Startups in 2006 as Project Manager for social networks, online communities, online games and virtual worlds or MMOs for Spain, France and Latin America. In 2011 he and Enrique Dubois (serial entrepreneur and CEO of the Spanish Incubator & Accelerator Mola.com) founded PlaySpace.com , a games company that brings traditional & casino multiplayer games to social networks, smartphones & tablets, focusing on the Spanish & Portuguese speaking countries. In less than two years, PlaySpace has achieved 6M registered users across 20 countries, with 7 games on Facebook, iOS and Android platforms.
---
Brian Wane
CEO and Founder
SMERC and Game Cloud Network
Brian is an entrepreneur and game designer who has been developing games since 1996. In 2000 he founded SMERC, an award winning mobile and social game design studio located in Brooklyn. SMERC has created a portfolio of 175+games that have been played over 300 million times. Their clients include Nickelodeon, MTV, VHA, Cartoon Network, DreamWorks, Atari, Discovery and more. SMERC has become an industry leader in creating vibrant, provocative experiences that captivate and consume a player's attention. Brian is guiding SMERC as they forge a new approach to the way people are entertained across all the places and devices they play. This year Brian founded Game Cloud Network, a software platform company enabling social game mechanics for all interactive experiences. When Brian is not making games he enjoys roller coasters, swimming with dolphins and fine, fine art.
---
Mike Webb
Co-Founder
SportzRush
Mike is the Co-founder of SportzRush & has just recently launched SportzPicks on to iOS. Formally Head of Marketing for Gamesys Social, launching the hugely successful Jackpotjoy Slots on Facebook. A user acquisition specialist, he has worked as Head of Marketing for Jackpotjoy & Head of Online at PartyGaming, Pinnacle Sports, and Lastminute.com. Also, an Advisor to Nanigans (Facebook Ads API Platform)
---
Jonathan Zweig
Founder and President
AdColony
Jonathan Zweig is Founder and President of AdColony, the leader in breakthrough mobile video advertising. With deep roots in mobile app development, Mr. Zweig has been featured in Forbes and the Wall Street Journal for his work at the company. Prior to AdColony, Mr. Zweig designed and implemented medical software for massive patient data sets at UCLA Radiology. Mr. Zweig holds a BS in Computer Science from the University of California, Los Angeles.
---